If you've been following my blog, you know I can relate to the concept of being a survivor: Being a Survivor. I think we all can. Who hasn't gone through some hard times?!
Stronger | Seattle Children's Hospital
Yet, my hard times can't begin to compare with the hard times many individuals face. I want to share a moving video you might have seen on YouTube. I learned about the video from Shannon at Blog Frog's Mom Loop.
This video was created by Chris Rumble, a 22-year-old hockey player/filmmaker who was recently diagnosed with leukemia. He brought together the hemoncology floor of Seattle Children's Hospital for an inspiring remake of Kelly Clarkson's "Stronger (What Doesn't Kill You)." Published on May 6, the video has already had 1,980,235 views.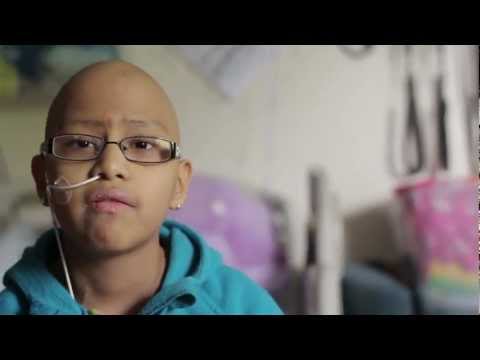 If you'd like to know more about how the video was made, check this out: Extended Cut – Making Of Kelly Clarkson's "Stronger" at Seattle Children's Hospital. Here's more about Chris Rumble from the Huffington Post: Chris Rumble, Seattle Children's Hospital Cancer Patient, Creates 'Stronger' Video.
Small Hands Creating Hope
I'm happy to say that I'm participating in a fundraising project going on right now to help the American Cancer Society. The Small Hands Creating Hope eBook and print book was organized by MaryAnne from Mama Smiles blog. MaryAnne was diagnosed with cancer at 22 months and is celebrating 30 years of being cancer-free.
Small Hands Creating Hope symbolizes hope in the face of cancer. For the book, MaryAnne brought together 40+ kid bloggers to share crafts, tutorials, and many stories that inspired the projects. Children can make the projects to bring hope to cancer patients.
I was inspired by my own parents, who are both cancer survivors. Here's more about my part of the book: Free Counting Book Printable for Any Theme  and One Small Part of Small Hands Creating Hope (at Living Montessori Now).
Ultimately, I wish for a cure for cancer. For now, there's the strength and depth that comes to anyone who's a survivor. And there's always hope for the future.

"What Doesn't Kill You" Word-Art Freebie
Photo at the top of this post by Michael Deeble at Flickr Creative Commons.
Linked with Thought-Provoking Thursday.